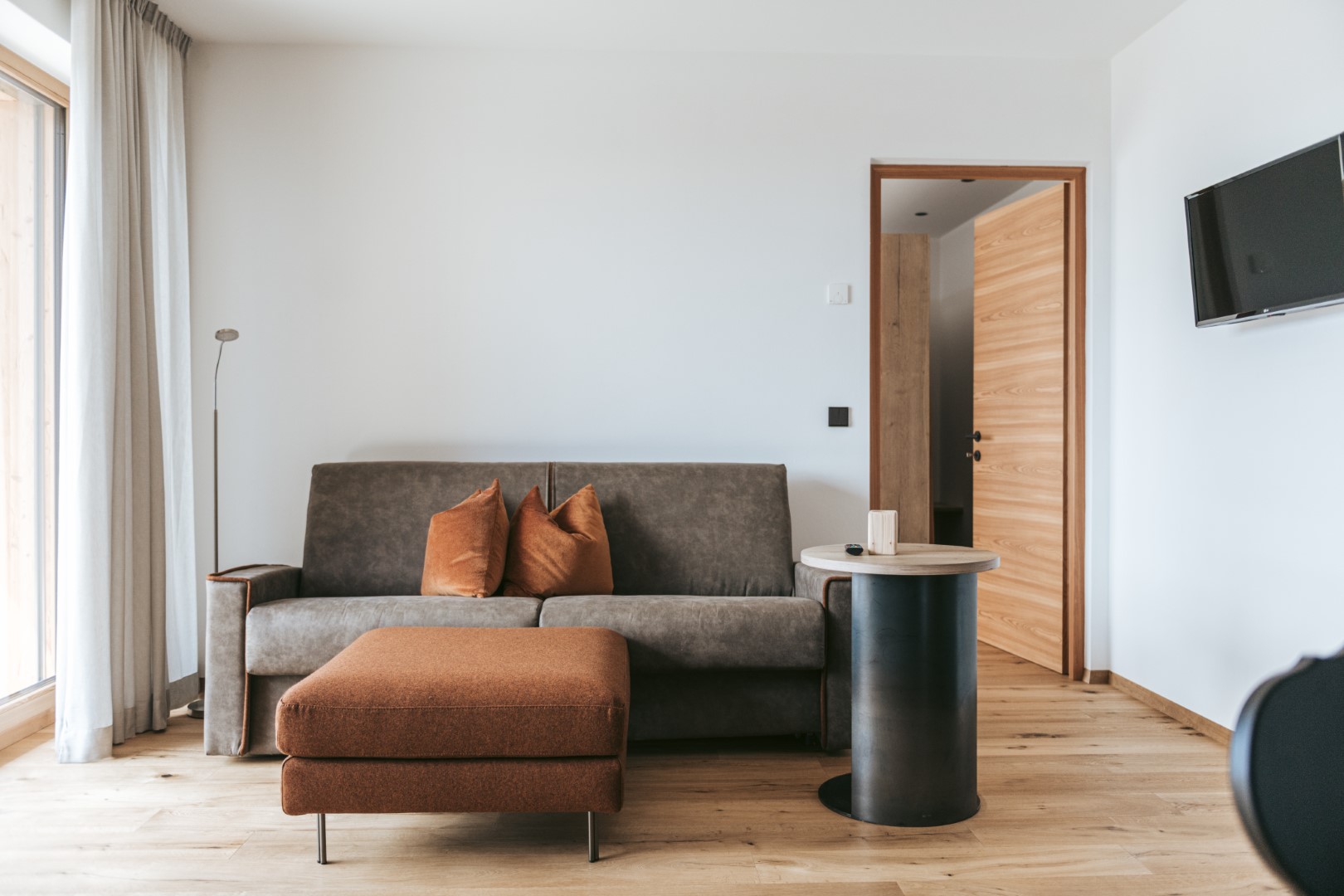 In 2019, the Lochbauerhof above Mölten, in the heart of South Tyrol,
was completely renovated. The result is a modern building with clear, clean lines,
in which we can always see evidence of the mountain farming traditions of South Tyrol,
and especially the Tschöggelberg, between Bolzano and Merano.
After all, we are proud of our roots, but we also have a keen eye on what guests expect from a holiday farm. And rightly so. So, all our rooms and apartments are well equipped, offering everything you could expect from a holiday, giving you – and we can guarantee this – complete peace of mind. For all those who aren't "just" looking for peace and quiet, but who also want to pamper the body and soul in other ways, we have also set up a small but fine spa area.
If you choose to spend your holiday on the agriturism at Lochbauer, you can also choose between three guest rooms and apartments. All rooms and apartments are spacious and quiet: there is no traffic, there are no disturbing noises, and the view of the forest, meadows and the surrounding mountains is – and we can say this without false modesty – fantastic.
We offer all our guests a lavish breakfast. For guests of the rooms this is already included, for guests of the apartments, we offer it on request and for an extra charge.
So choose your room or your apartment, and if you have any questions, please contact us! After that, there is only one more thing left for you to do: enjoy thinking about the experience that awaits you. Look forward to a holiday in the countryside, a holiday in peace and tranquillity.
Look forward to your holiday at the Lochbauer!